Bobbie Jean Murray and Crystal Murray, featured in our film Where There Is Darkness, are the sisters of convicted murderer Steven Murray, who kidnapped a Catholic priest in 2016. They shared a tragic childhood that left deep wounds in each of them.

The Murray sisters are not Catholic, which makes their Medjugorje experience all the more amazing. Bobbie Jean and Crystal have been in Medjugorje since June 24, 2019 with Stella Mar Pilgrimages, and they departed today after being present at Mirjana's apparition. It was almost as if Our Lady acknowledged them when in her message when she said "bring light where there is darkness." (Read the full message)

Either way, witnessing the apparition and being so close to Mirjana during had a profound effect on the sisters.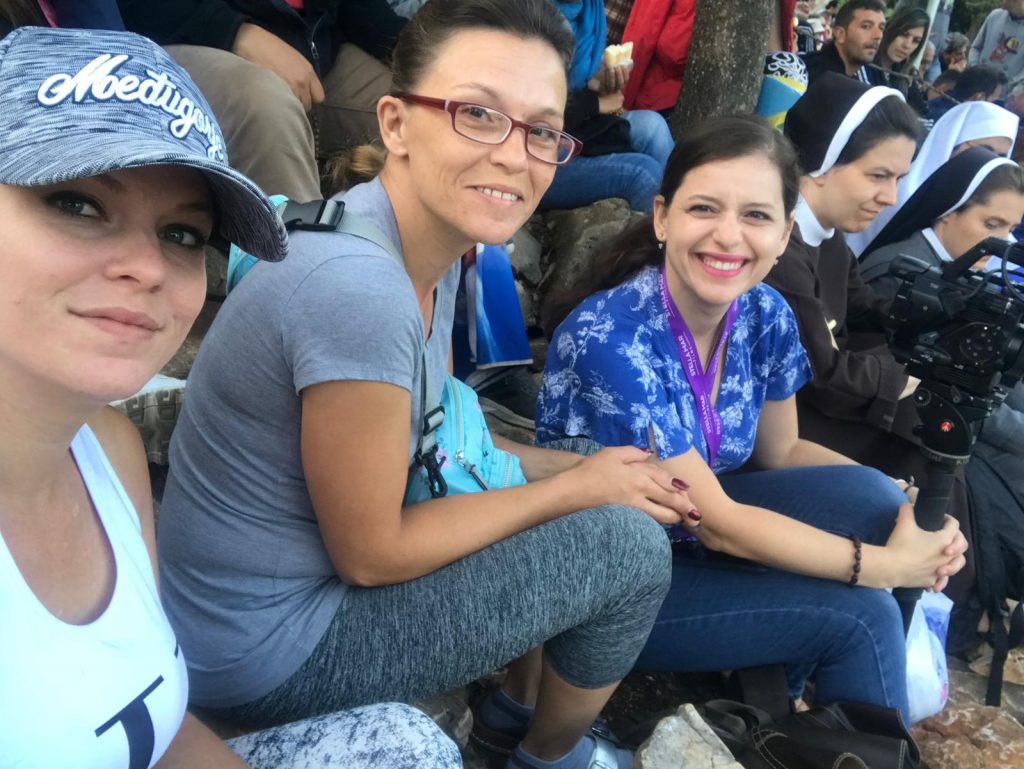 ---
Bobbie Jean: I can't explain it. It was so real. I believe I got more faith right now than I've had in a long time. At first I was like okay we are going to go up this hill, I didn't know what to expect. I had doubts. I don't now.
You can just feel that presence. When she looked up, it's like she was talking to her. You know that guy who messaged me and asked me? I prayed right then, when I knew that she was seeing her, if he could come home, and Mirjana shook her head yes.
iMedj Note: An American man named John O'Brien, who had come on one of our past pilgrimages, had messaged Bobbie Jean when he saw that she was in Medjugorje. He asked if she could ask the Blessed Mother to "bring him home," back to Medjugorje. Bobbie Jean said she didn't know how to ask her anything, but John told her to talk to her like you talk to anyone.
I am glad Crystal and I did it together. I just think it would be amazing if she goes home and gets to that doctor and they are looking at her and say "there's nothing there," that they don't find any problem with her heart.
iMedj Note: Crystal suffers from health problems related to the abuse she endured in her childhood, and the traumatic effects from it, as told in our film Where There Is Darkness.

Crystal: It was beautiful. It was amazing. You could just feel the presence and I just started crying… immediately.
Bobbie Jean: It just came. You can't help it.
Crystal: I've never experienced anything like that before. And like she said, I think I have more faith now than probably ever.
Bobbie Jean: I also told her last night, I said it would be so cool if we get up on that hill and see our momma. And that didn't happen but I felt like she was there.

After this, I kind of feel like I could just stay. I was so anxious to go home and leave and now I just want to stay.
READ MORE ABOUT THEIR MEDJUGORJE EXPERIENCE AT STELLA MAR
SEE MIRJANA'S JULY 2 APPARITION AT MEDJUGORJE LIVE
---
---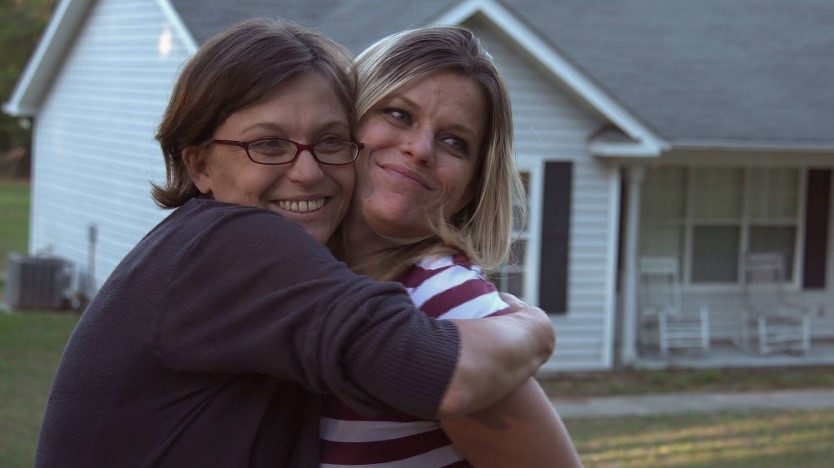 ---