iMedj note: Last night the U.S. president made an announcement about restricting travel between Europe and the U.S. which left pilgrims here in Medjugorje with many questions.
Today at Mass, I was humbled by the deepness of the faith. We are faithful individuals, we go to mass and I think it's something you just take for granted in larger cities. It's not as profound as I see it here. It was refreshing. It was a beautiful day. Beautiful stories. Beautiful experience. So much faith.
I am from the Chicago-land area. My wife and I got here yesterday. Overnight we heard the ban on European travel. Now we have to head back right away. I was not so much concerned about the travel that we would be stuck here it was more about potentially catching something. So far so good.
At the very end of [visionary Mirjana's] talk she acknowledged us for coming out even though it was only for a day or two.
It was a chore to get out here with travel and all that and in my case limited mobility. It was worth it. Even though it was only a day and a half. I'd like to come back. Probably not this year, but next year. It was more than I imagined. I just wish I could have taken it in more. And I wish I was in better physical condition to go all the way up [Apparition Hill] but luckily my wife did. I am glad we came. I am sad we have to cut it short. But given the circumstances that's what we have to do.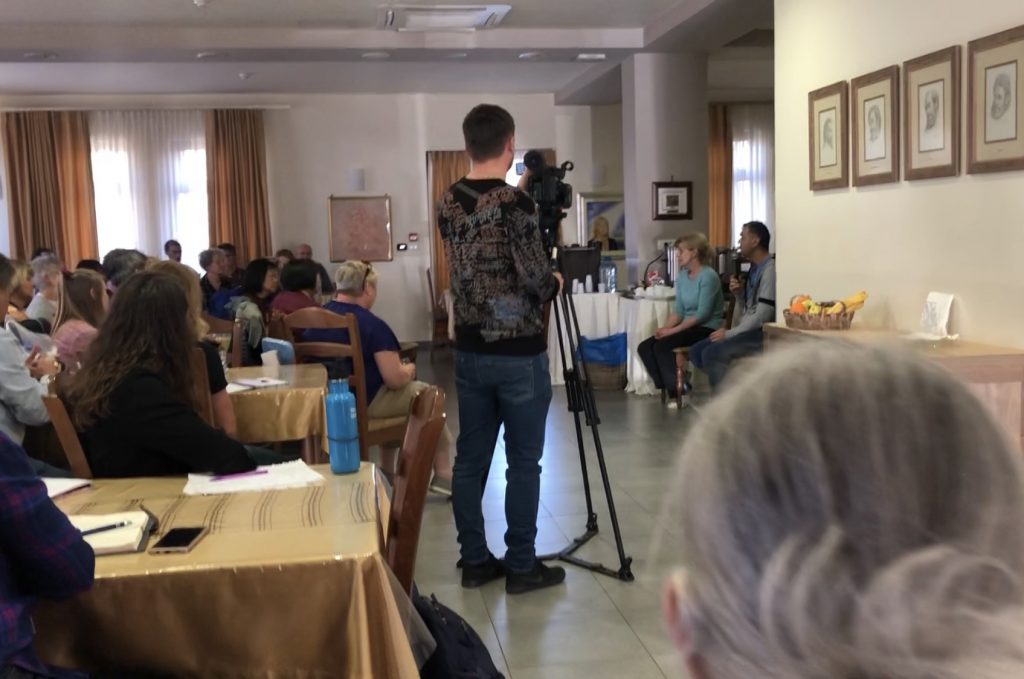 "You arrived last night, and you have to leave tomorrow already but you did a great thing. I think that Our Lady sees that. I will keep you in my prayers and you also remember me. On the 18th of March you will definitely be with me in my heart. You sacrifice your love and Jesus definitely sees that and recognizes that. Thank you." ~Mirjana