[iMedj note: Mario is a local taxi cab driver.]
When the war happened, we lost our home in Mostar and went back to Medjugorje because all my family is from Medjugorje.
For me, I may go everywhere, but I always need to come back very fast to Medjugorje. I don't want to change this place.
Last year, we didn't have too many pilgrims in Medjugorje. It's strange for us. When I climb Apparition Hill, it's full of silence now. You go there and it's you and the Virgin Mary.
Medjugorje during the war was not empty like last year. In that moment, still you had many people because it was very safe. Many people came to Medjugorje for security.
Now, again, people are back.
Apparition Hill, for me, is number one.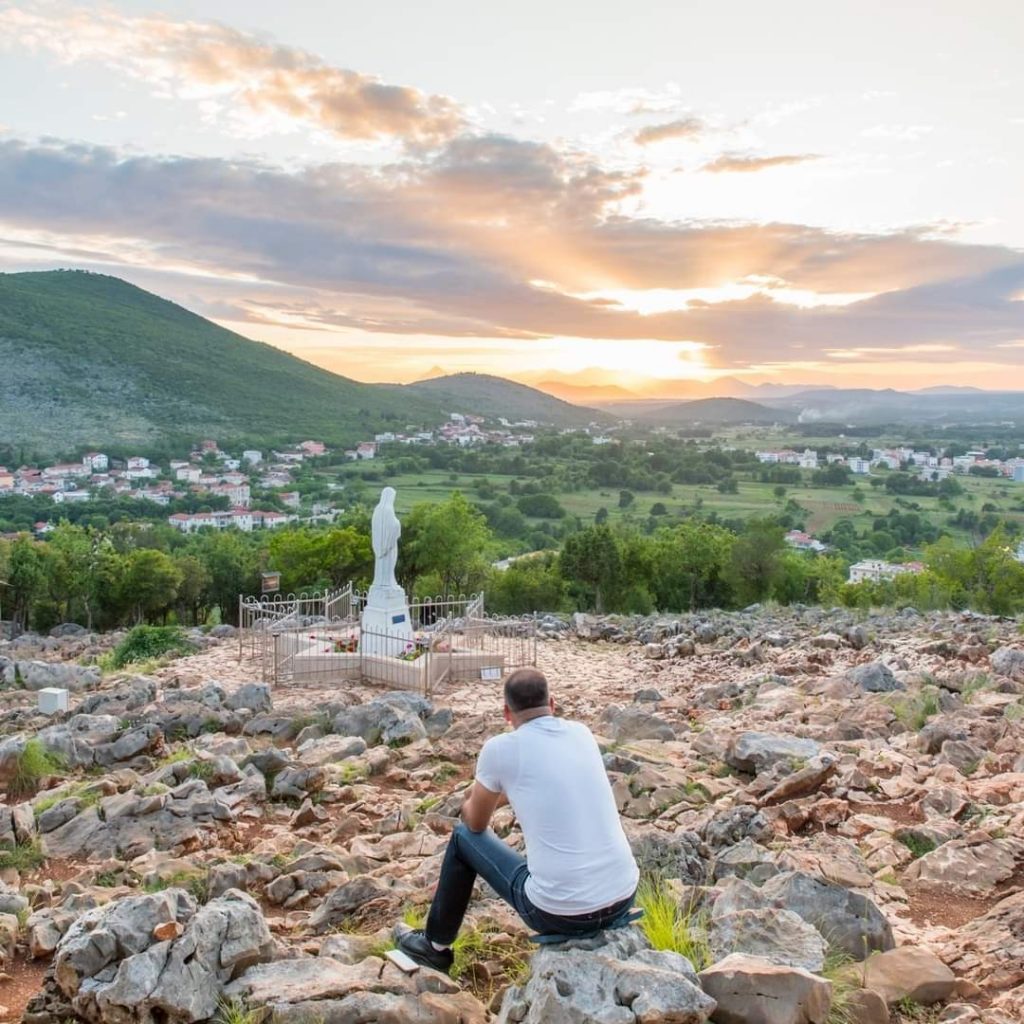 Many people ask me, especially people who go to Dubrovnik, Split, or somewhere and want to go on a one day excursion to Medjugorje, everybody asks, "Do I have time to do everything?"
No! Of course you don't. One day in Medjugorje? You don't have time.
First, I say, what you need to do when you come to Medjugorje. First you need to go to Apparition Hill. Without this, it's like you didn't go there.
After that, confess. Without this, you have not been in Medjugorje. Confess, Rosary, Holy Mass. Without this, I don't know why you're coming. It's like you're not here.