I was a first year nursing student, and my friend that I'd met, her godmother came here. So after that, there was big news about Medjugorje — you've got to come; this place is wonderful. I'd never been anywhere. Homebird. And I thought, 'I'm not going.'
So what happens is, they book my ticket without me knowing. I had no way out. I had to come. That was 1984. October. And I was here for four days.
At first, I didn't think very much of the place. I did the whole walk around from Krizevac to Podbrodo around to the church again, praying the Rosary. And then I went to the evening mass.
I just think that there was a grace. Like a silent grace that you can't touch, but just having your soul present in that church of St. James, that then God can do what he wants with you. And that's how I ended up here.
What happened was, this friend of mine, she was cleaning the church. Everybody was going out. And I thought, do the good deed and help her brush up, you know, in between the pews. So I was doing that and there was one man left with black hair like Elvis. So I told him, 'Get out of the pew because I need to sweep.' And my heart was going bump-a-dee-bump-a-dee-bump.
I went back to England and came again, and I bumped into him again. And then I realized he's in the prayer group. And because he was in the prayer group, they had a four year commitment not to choose a wife, not to choose a vocation, just to have this three hours of prayer and Our Lady guide it. So he showed absolutely no interest in me. I nearly died.
We knew each other, but we weren't romantically attached. My heart was taken the very first time I saw him. And then he admitted to me after we got married, that his was too.
But then we just prayed. We could pray in the same language, but we couldn't speak in the same language. And then when we got married, we still couldn't speak to each other in the same language. But the connection was, I thought I saw great integrity and great devotion. I could've been wrong, but thank God I was right.
He then learned english after the first year of us being married.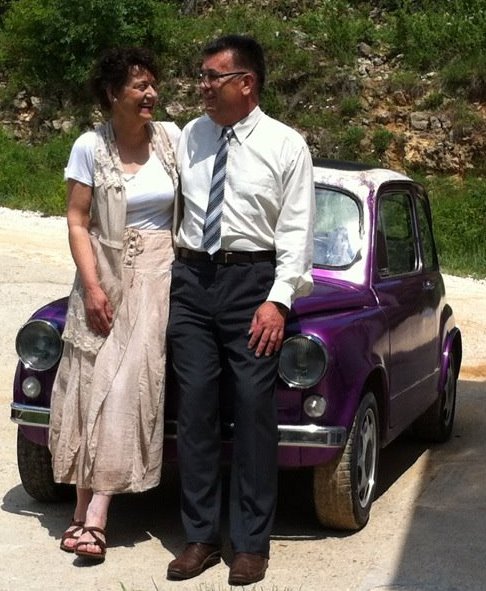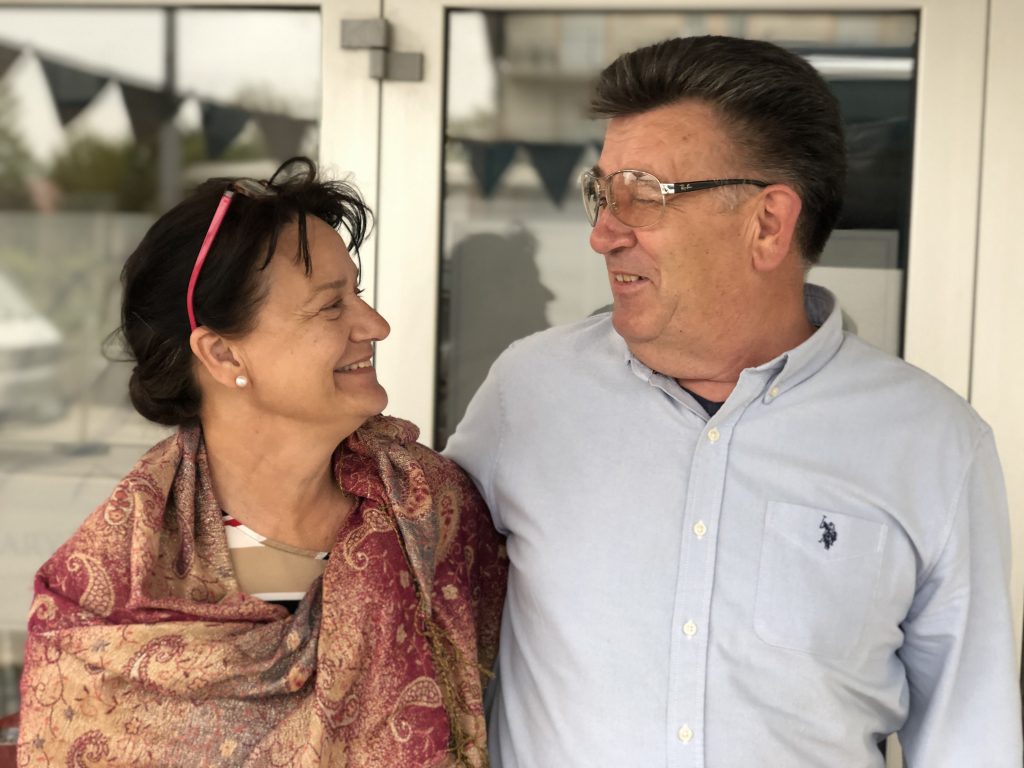 Rosie is the host of Tea with Rosie on MaryTV where she provides an environment for fellowship after daily English Mass.