I live on the west coast, in Oregon. I'm from Pittsburgh and that's where all my siblings still live. Every time I go back for a visit, which is maybe twice a year, always the topic comes up: would you guys want to go to Medjugorje? Always. For years.
People in my parish have gone. I've been aware of it for a long time. I get the newsletter, The Spirit of Medjugorje.
We always talked about it, but never did it.
This year, my wife and I are both turning 65 so we did a trip for her birthday. We went to Tahoe. Then we had a pretty large birthday party. When I was thinking what would I really like to do that I haven't done? it was easy. I thought Medjugorje is the next thing on my list.
Then I talked to my siblings, Matt and Cissy. I said, "I'm definitely going to Medjugorje this year if you guys want to join." They didn't think twice. They were on board right away, and Chrissie, Matt's wife, has always been on board.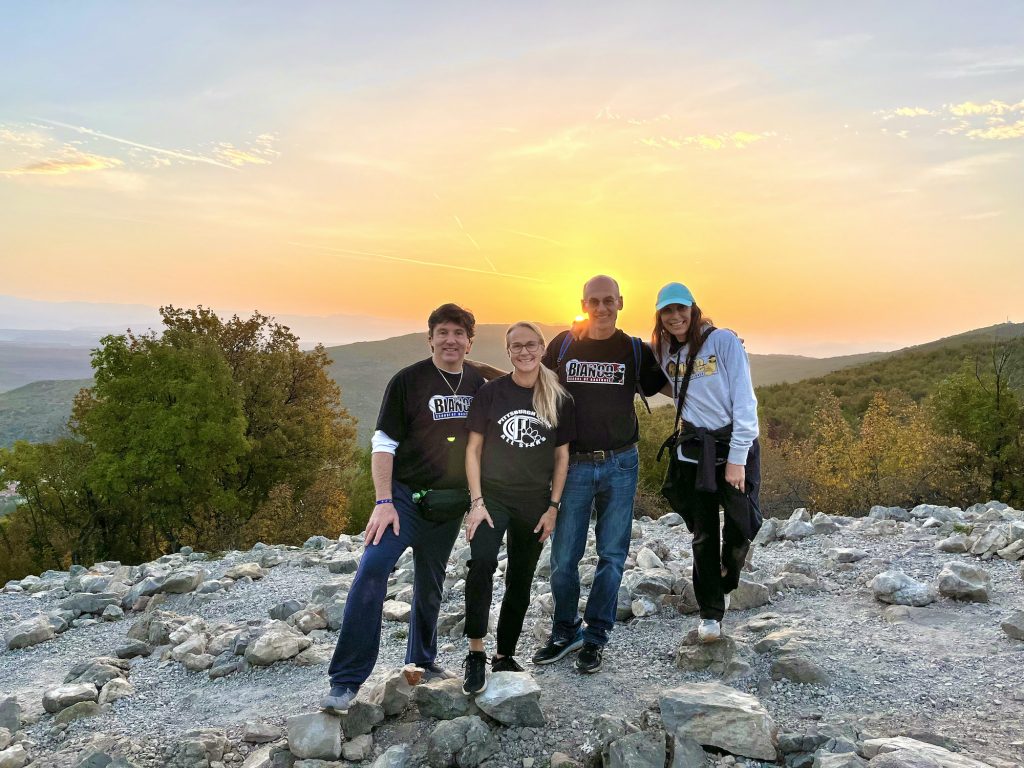 Doing the trip with my siblings is a special time. This is a really neat trip for us because we rarely get to spend this much time together. 
Being present for the apparition last night was an unexpected gift. I was kind of selfishly praying that we would be present at an apparition. I was especially thankful for that. Apparition Hill was really neat and so was Cross Mountain. It's everything I hoped for and more. 
I've never had a confession like that. Fr. Mike certainly seems gifted. He more or less led me through it. He asked me questions that were very pertinent to my life situation. We lost our third child, and somehow it seemed like he knew that. That was very different, pretty emotional.
His questions were so pertinent to things in my life, things that matter the most. He zeroed right in, almost like he knew. It was really neat.
Our guide, Miki, has tremendous insights. I meet with a lot of non-Catholics that think we are worshipping Mary instead of God. When Miki said, "Well, the Magnificat is right in the Bible. It says, 'all generations will call me blessed.'" I thought, "That's a great tool to have in your pocket." To be able to say, "It's in the Bible. We didn't make that up."
We're not here just to see Mary. The theme is always that She wants to bring us to Her Son. Jesus is still the focal point. To Jesus through Mary.