What was it like to come back?
It felt like coming home.
I think that's why I'm crying so much because it feels like I'm with my brother. I've lost both my parents and my brother. I lost them within 13 months.
I was the youngest.
My brother was six years older than me. He was chronically ill. He was bipolar, and took a lot of medicine to keep himself sane, and that hurt his heart and his kidneys. He was on dialysis. He had the body of a 90 year old even though he was in his sixties.
I had a sister that died when I was two. He was the one that was my hero all during my childhood because my mom and dad were very devastated by the death of my sister.
I woke up with a heavy heart on Saturday not really knowing why, and then it dawned on me. It was because it was November 6th. The anniversary of my brother's death was on Saturday. I didn't know I was going to be grieving when I got here, but I woke up and I had a heavy heart.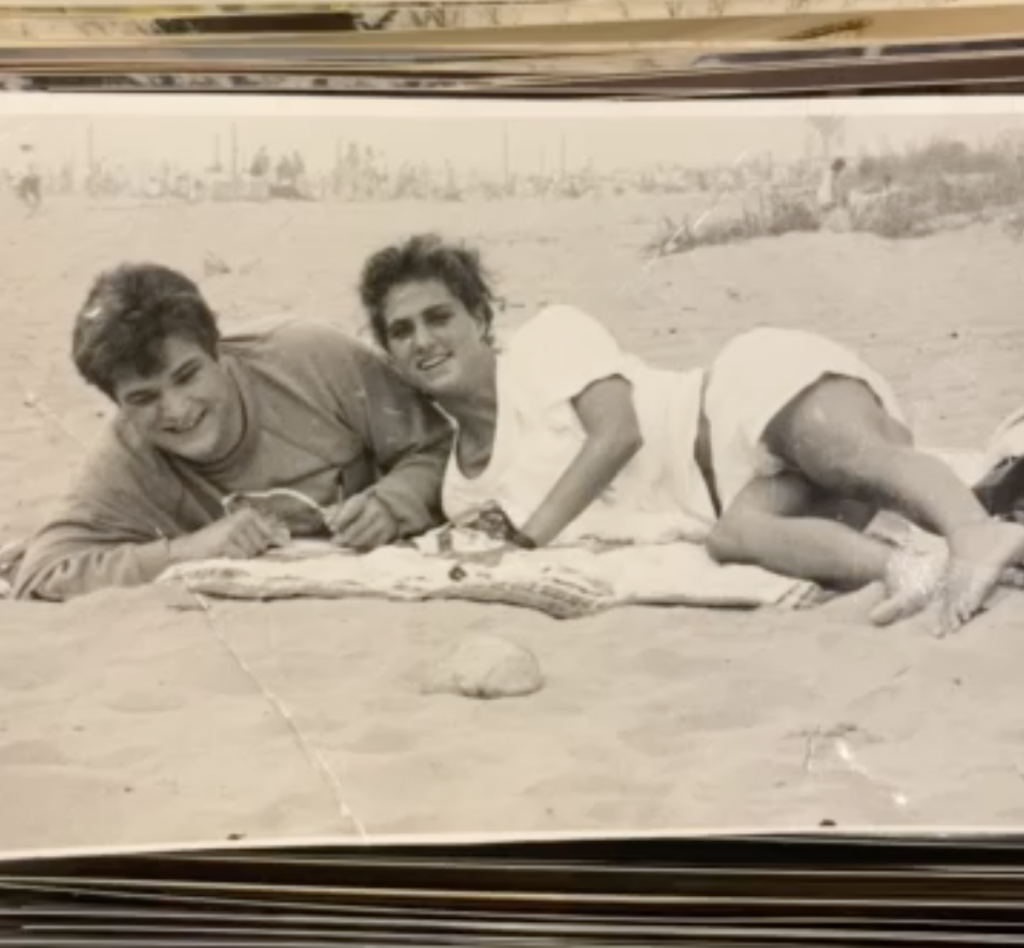 The day our guide, Miki, took us on the walking tour, I was hanging back and kind of tearful. Sandy was walking back with me, and she was trying to help me with my spirits. She was asking me questions. I told her I was heavy because I was thinking about my brother, Leo.
She said, "Tell me what you liked about him."
I said, "He was always there for me. He was exasperating because he was bipolar. He was very entitled. He was very smart mentally, but emotionally, he was like ten or eleven so it was exasperating to be around him sometimes, but I loved him.
"He found his calling. He was an awesome, smart Bridge player, one of the best. He was a Life Master. He won a lot of tournaments, and he evangelized while he was playing Bridge.
"He had the purest heart. He had a miracle that happened to him. He was on dialysis for many years, and in the last five years of his life, he was able to get off of it. The doctors had no understanding of why. During those years, he wrote poetry. He wrote poetry on Jesus, and he handed it out to everybody. Wherever he went, he had it in his pocket, and he would give it to people like cashiers or if he went to a restaurant or if he went anywhere.
"He was such a beautiful person."
I told her all this, and she looked at me and she said, "What's his last name?"
I said, "Zigrang."
She stopped, and she looked at me. She knew him. Not only did she know him, but she lived on the same floor as both my mom and my dad and my brother in a condo they lived in for the last 20 years of their lives.
She told me stories about them.
My brother brought her a poem.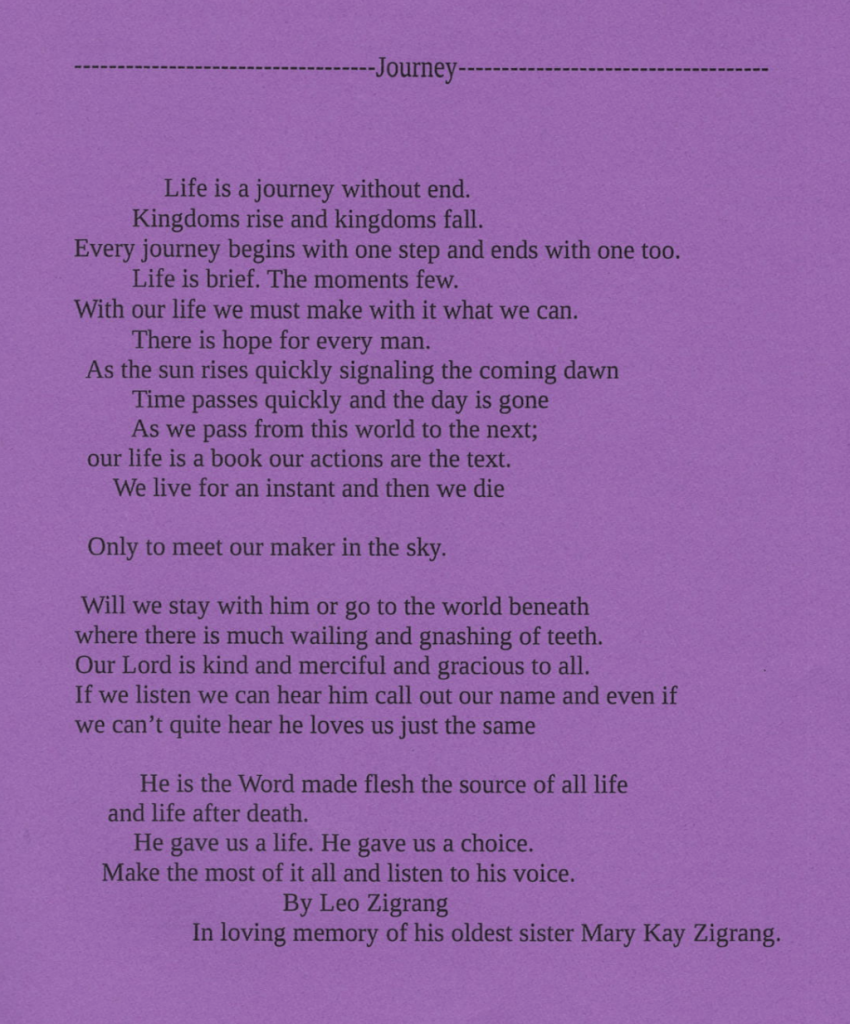 My mom and dad were very quirky. My mom was very faithful.
My mom would walk to church every day. It was about half a mile from their condo. My dad would follow her in the car because he didn't want anything to happen to her, but he didn't want to go to Mass. He started that for many years. Then they got to the point where she would ride with him and he would go to Mass. They were kind of constantly bickering but really loved each other. They made it to 69 years of marriage.
She told me these things about my family. It made me feel like I was at home.
I knew that Our Blessed Mother orchestrated that. It was the Holy Spirit.
She came on pilgrimage. I didn't know her. I had never seen her or met her. I didn't live in the condo.
She lived there with them for like ten years. We had no idea. I was able to laugh about it, and it made me feel like I'm not alone, and she's not alone.