We went for the first time when I was 10 years old which would have been 1996.
My mom originally found out about Medjugorje through her sister who was at a public library and looking at books about Croatia because my mom's mom is Croatian. My mom became instantly interested and started learning a lot about it.
I don't know how far in advance that was to when we went, but I remember, when I was little, looking outside and seeing the moon. It was in the shape of a cross. So that was our sign to go.
We went, even though it was shortly after the war. There were still soldiers here, even US soldiers, we saw them. But we still went.
First time international, so it was all fascinating to me. As a child, seeing the impact of war was also something I would never forget. So even though it was a long time ago, I still remember it pretty well. I think it was just such a profound experience for us.
I grew up reading a lot of books about the saints and movies about Fatima and Lourdes, so it seemed normal to me. It was just very exciting to see it nowadays.
The town was so small. There was really only one main road, and we stayed in people's houses. They didn't look like hotels back then. They were still like a house, but had enough rooms to have the tour group there.
I remember climbing the mountain and the hill. I remember coming back in 2011 actually, and the rocks were way more exposed than they were back then. I think it's from all the people coming and the soil wearing away and just leaving the rocks, which is kind of cool. It's even more difficult to climb now than it was back then.
This is my fifth trip.
My husband had never been. He just became Catholic last summer. I felt like this would be the place for him to really understand the Catholic church, coming from a Protestant church. He never understood Mary or the saints. I just wanted him to get closer to Mary and experience that.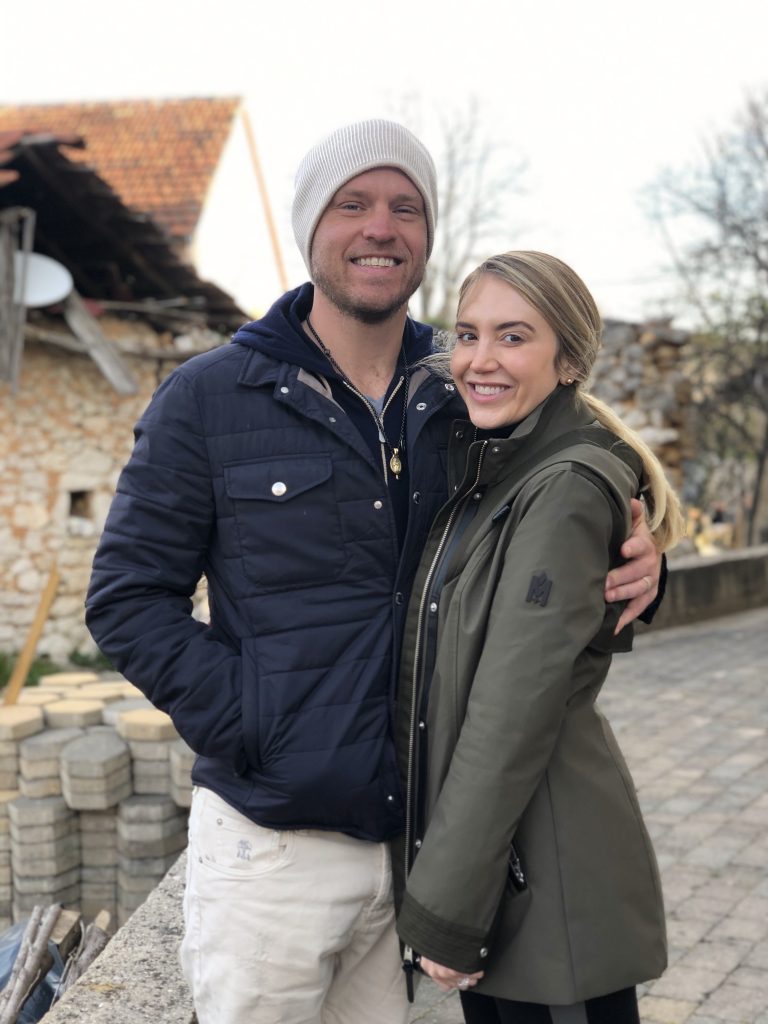 I booked the trip last summer, even though it was the pandemic. I thought it was something that would be good for him. He has his own problems, but I just thought he could find some healing here.
I wasn't sure if it was actually going to happen. Everything this year has gotten canceled. We were supposed to get married in Italy. That got cancelled so we got married in Colorado. It's been a year of cancelations and a year of stress. I thought that what we needed was peace.
In January, we got the email about the trip and we were both sick with COVID. I was like, "Well now we have immunity so let's go." And we made it.
Like they always say, people have a lot of problems coming up to it. And you wouldn't believe all the problems and issues we've had. We've always fought through and made it happen, even when it seems impossible.
I do think Mary's helped me. She's helped me find my soulmate, and hopefully we will be blessed with children.
I like seeing how my husband is experiencing it. Probably the most powerful experience I've witnessed so far.